Recipe
Baklava with Hazelnuts & Walnuts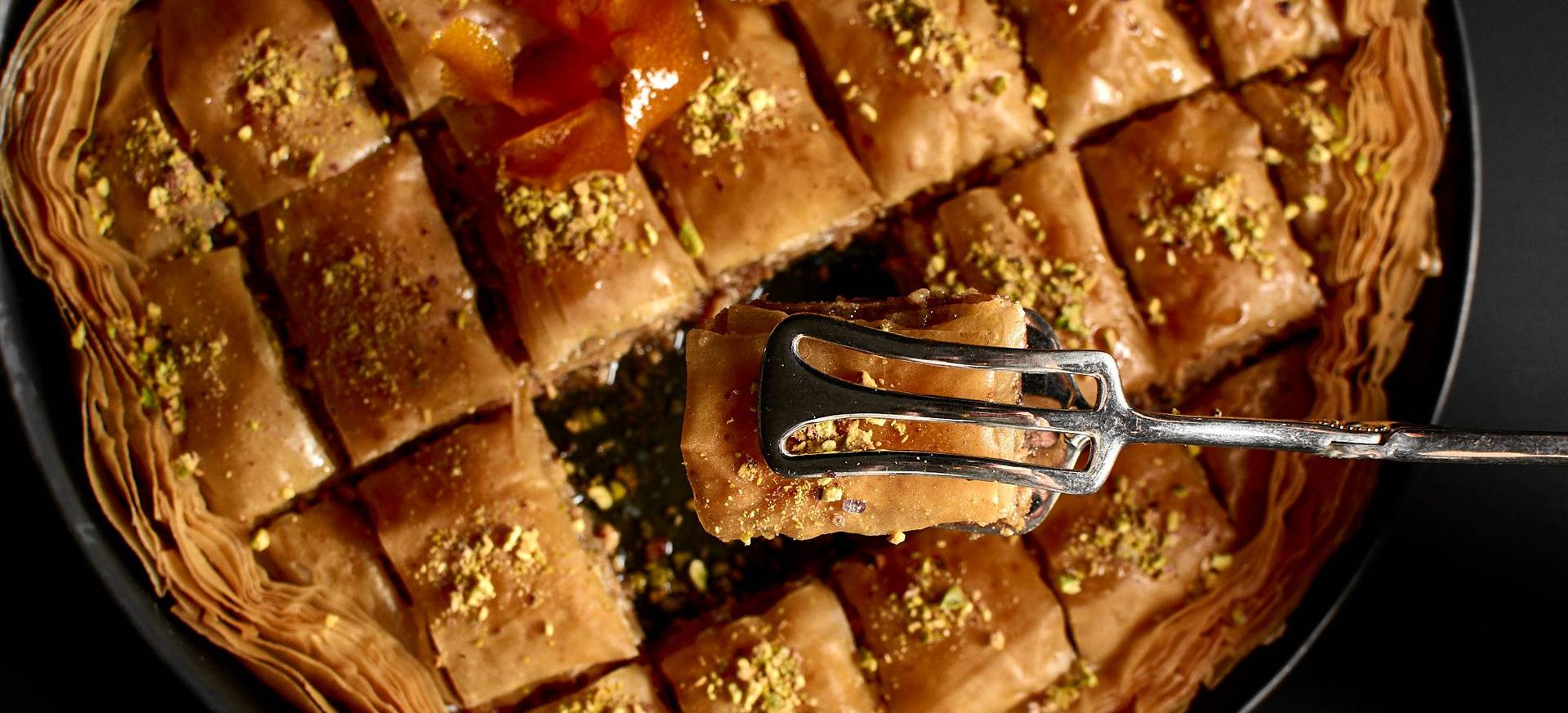 This year had a very busy start for me. I had very cool, but also very busy projects on the table. Looking back, I was only focused on those things and left a lot of important things aside. One of them was cooking and so now it finally had to be a new recipe to get back on track. This baklava recipe doesn't require much cooking experience but is more of a meditation. In the process you can see the result growing slowly and just daydream away. For me at this stage the perfect thing.
Baklava - love at second sight
To be honest, I was not a big fan of this Turkish treat until my visit to Istanbul. It was only there that I discovered all the colorful bakeries with their huge selection of typical treats. You could go there at night and enjoy fresh Kunefe with ice cream, oh I was and still am so excited. Clearly, you can eat only a few of these very rich and sweet desserts, but it's all about the taste of baklava and Co. Previously, I felt baklava always just over sweetened and only little tasty, which was certainly because of what I have tried until then. None comes close to all the baklava varieties from Istanbul to this day. Pistachios, walnuts or hazelnuts, with rose water or orange blossom, my mouth waters just thinking about it. The prerequisite for good baklava, besides the craft itself, is always the quality of the ingredients.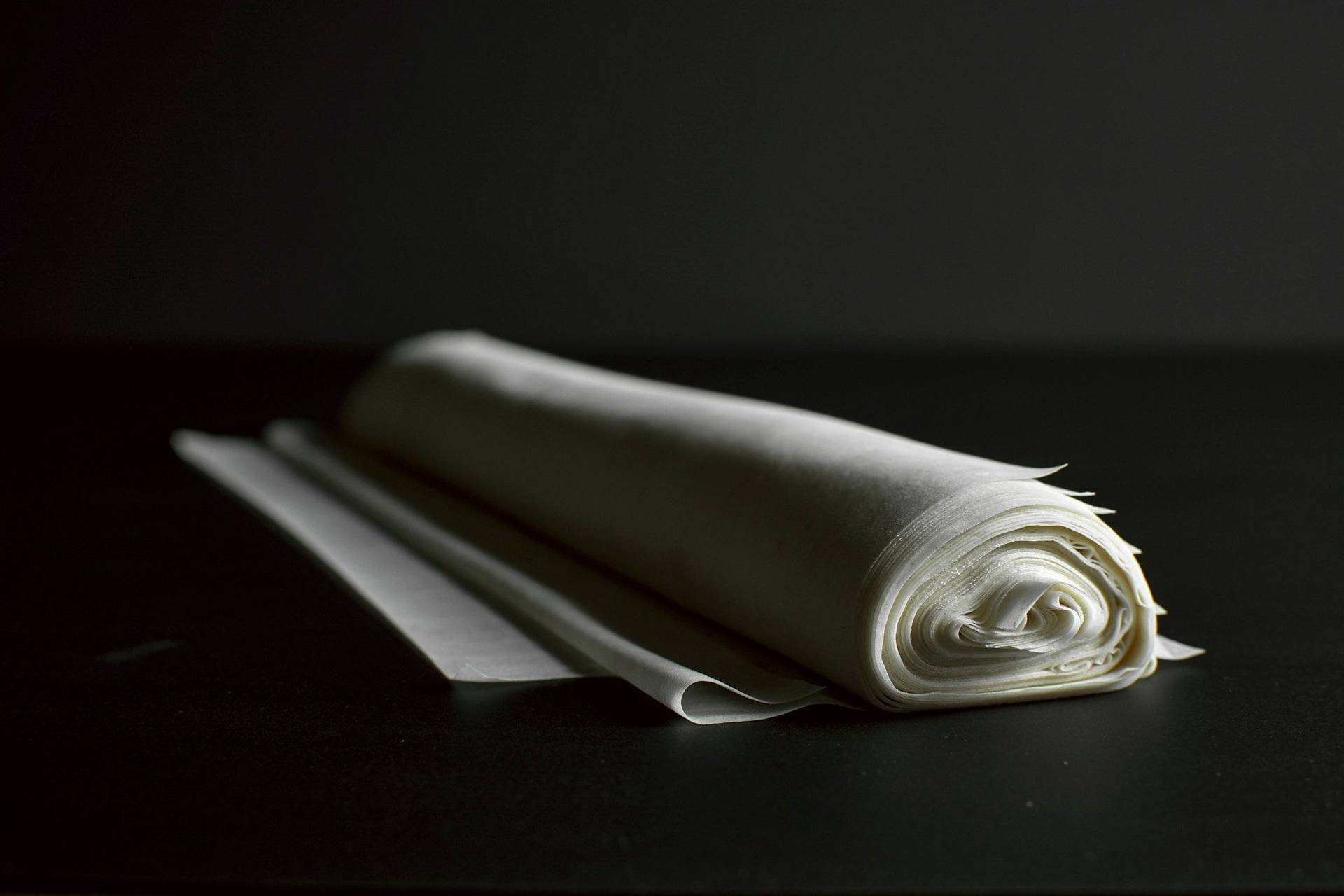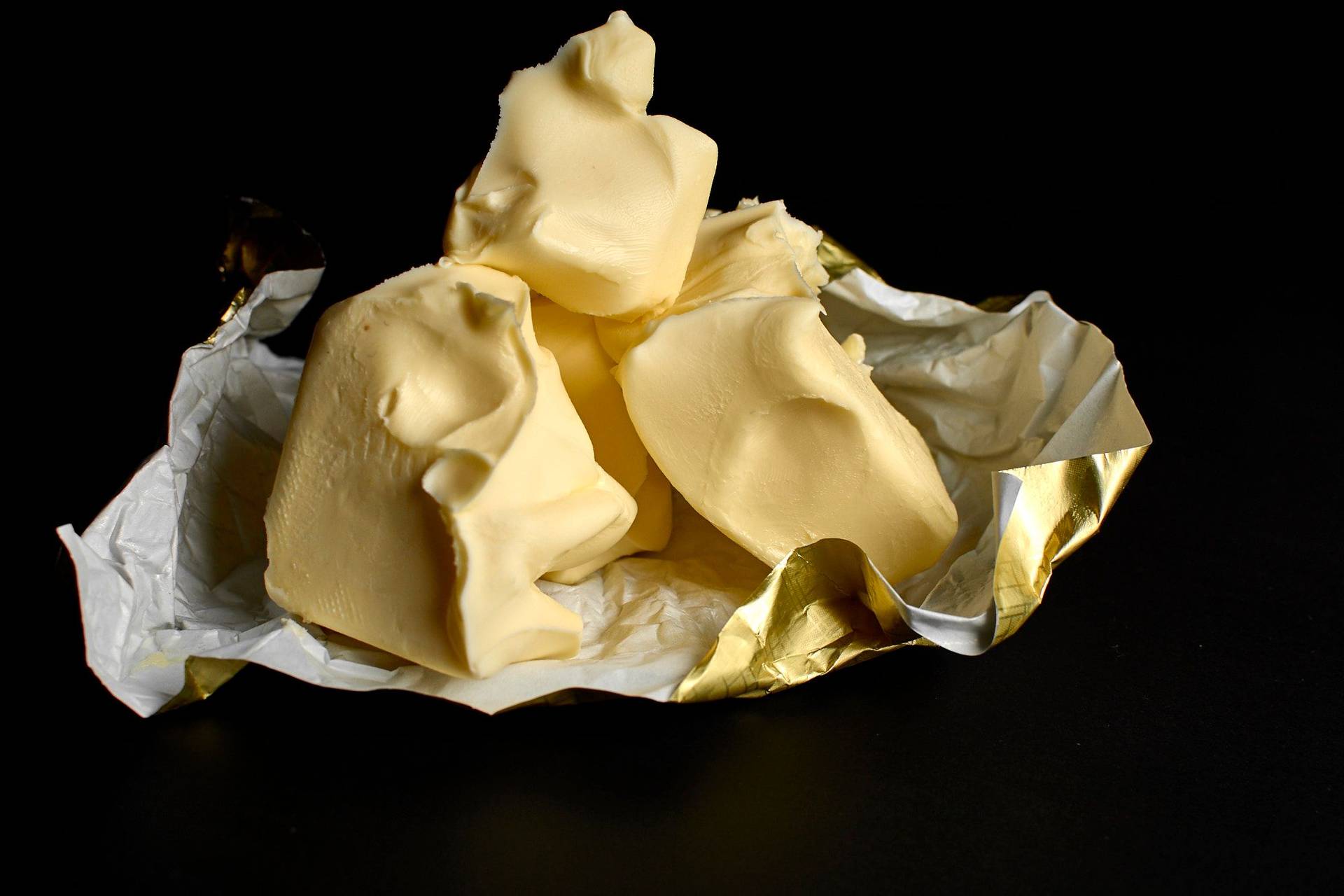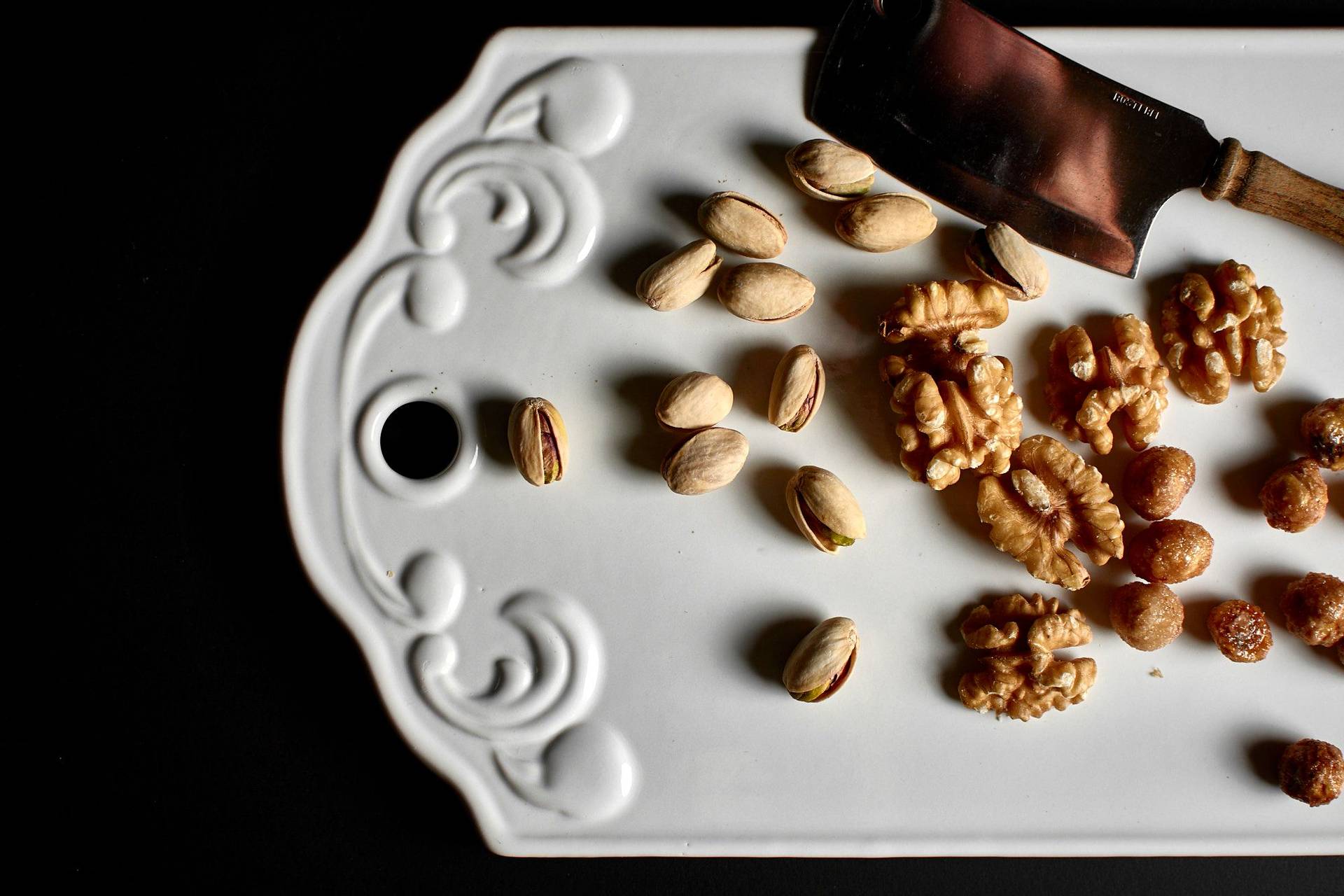 Baklava a little lighter
When I treat myself to homemade baklava, I always make my slightly "lighter" interpretation of it, if you can even call it light. So, I therefore don't use quite as much sugar or rose water as usual. It still ends up being massive, but I will always eat it all up. The texture and spices are just too tempting. So let the sunshine in your kitchen and prepare yourself a treat but beware addictive potential!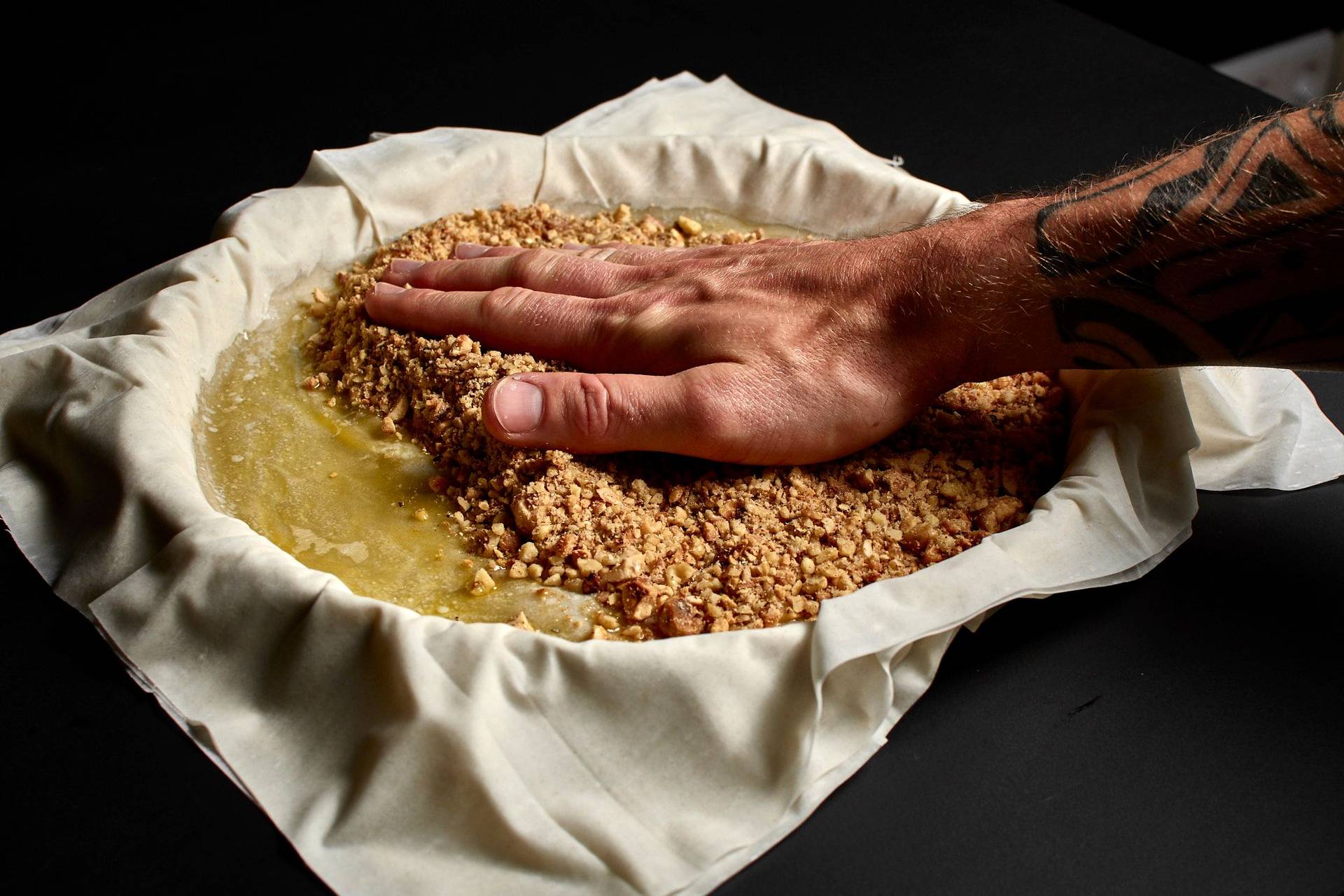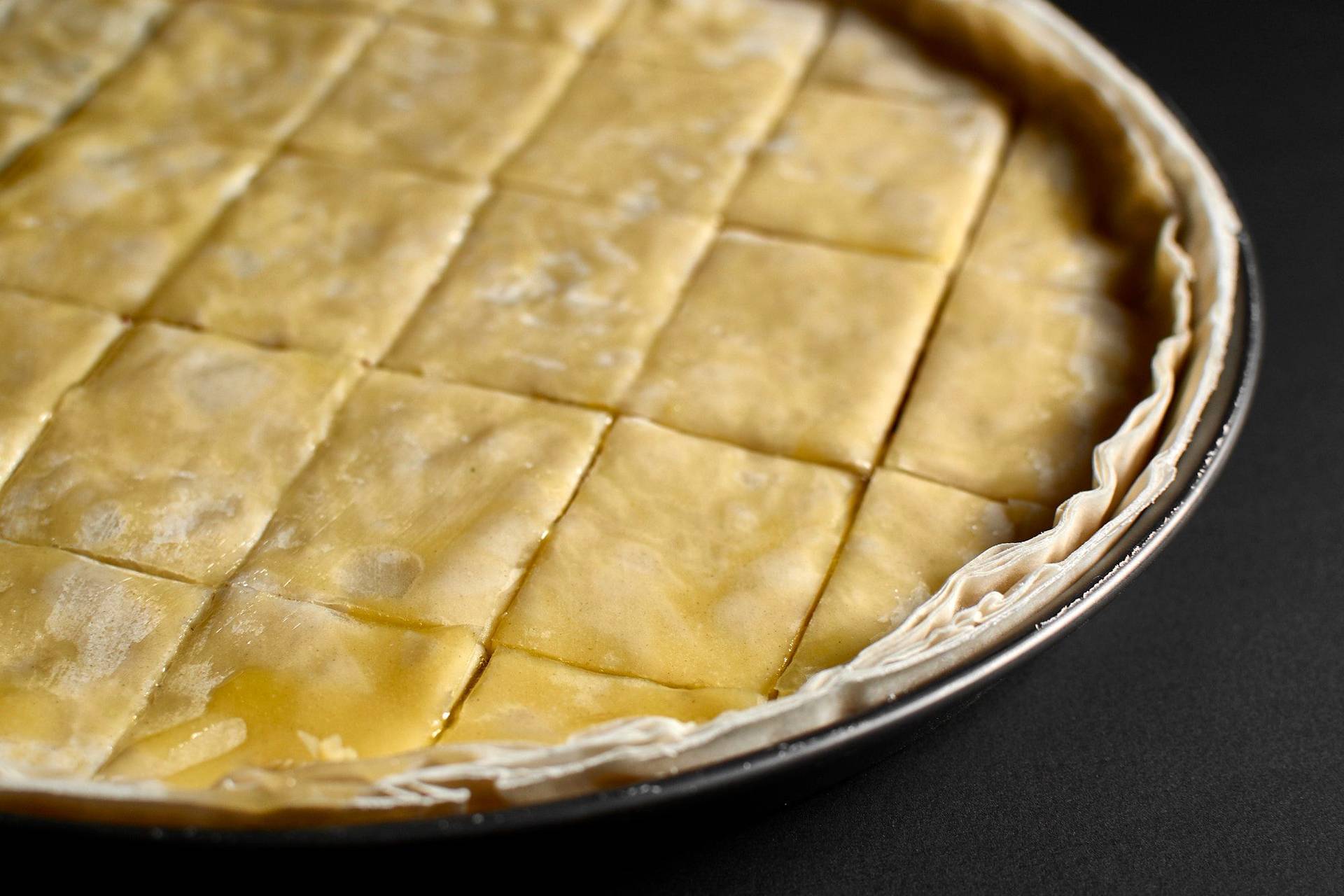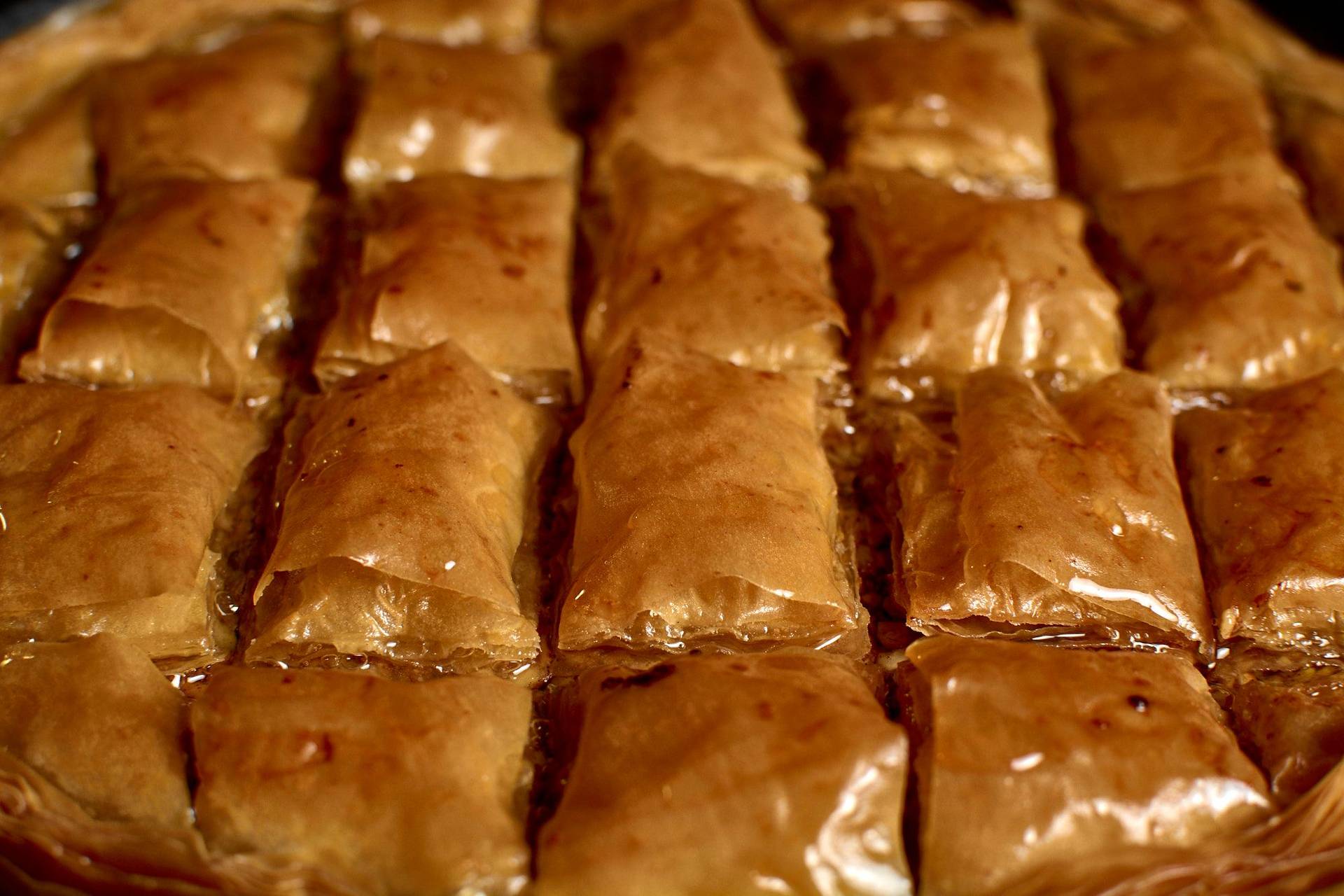 Recipe
Baklava with Hazelnuts & Walnuts
6 Persons50 Minutes
Baklava
For the baklava, grind the nuts and mix them with cardamom, cinnamon and star anise. Warm the butter and place the first yufka sheet in a tart pan, then spread with two tablespoons of butter. Place the next yufka sheet on top and spread with the same amount of butter. Now repeat until there are 6 layers on top of each other and spread the nut-spice mix on top. Finally, layer the remaining 6 sheets of yufka with butter. Cut the baklava into the desired size, brush with the remaining butter and bake at 170°C for 20-30 minutes until golden brown.
12 Yufka Sheets (Filo Pastry) 200 g Butter 150 g Walnuts 150 g Hazelnuts 1 tsp Cinnamon ½ tsp Ground Cardamom ½ tsp Ground Star Anise
Syrup
200 g Sugar
200 ml Water
40 ml Orange Juice
¼ Orange Peel
½ Lemon Juice
40 g Honey
For the syrup, bring all ingredients to a boil and cook down for 5 minutes over low heat, so that the syrup becomes a little thicker. If you like, you can now add rose or orange blossom water to taste, but I really liked this fresh, slightly more European way. Now let the syrup cool until ready to use. Once the baklava is baked, immediately pour the cold syrup over it to soak up the flavor. The best part is the crispy surface with the juicy core.
Serving
To serve, put some of the pistachios on each piece of baklava and enjoy with a strong mocha.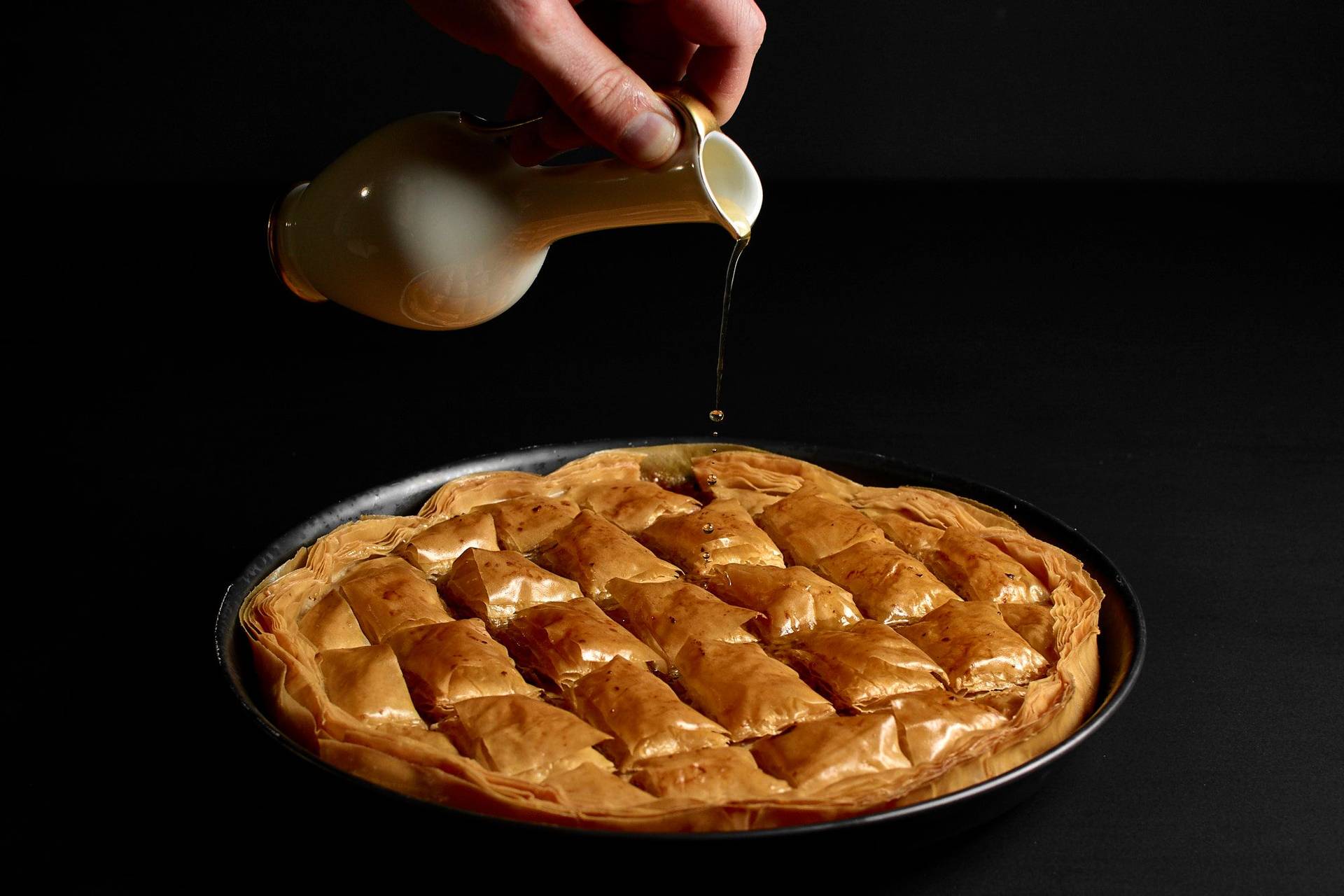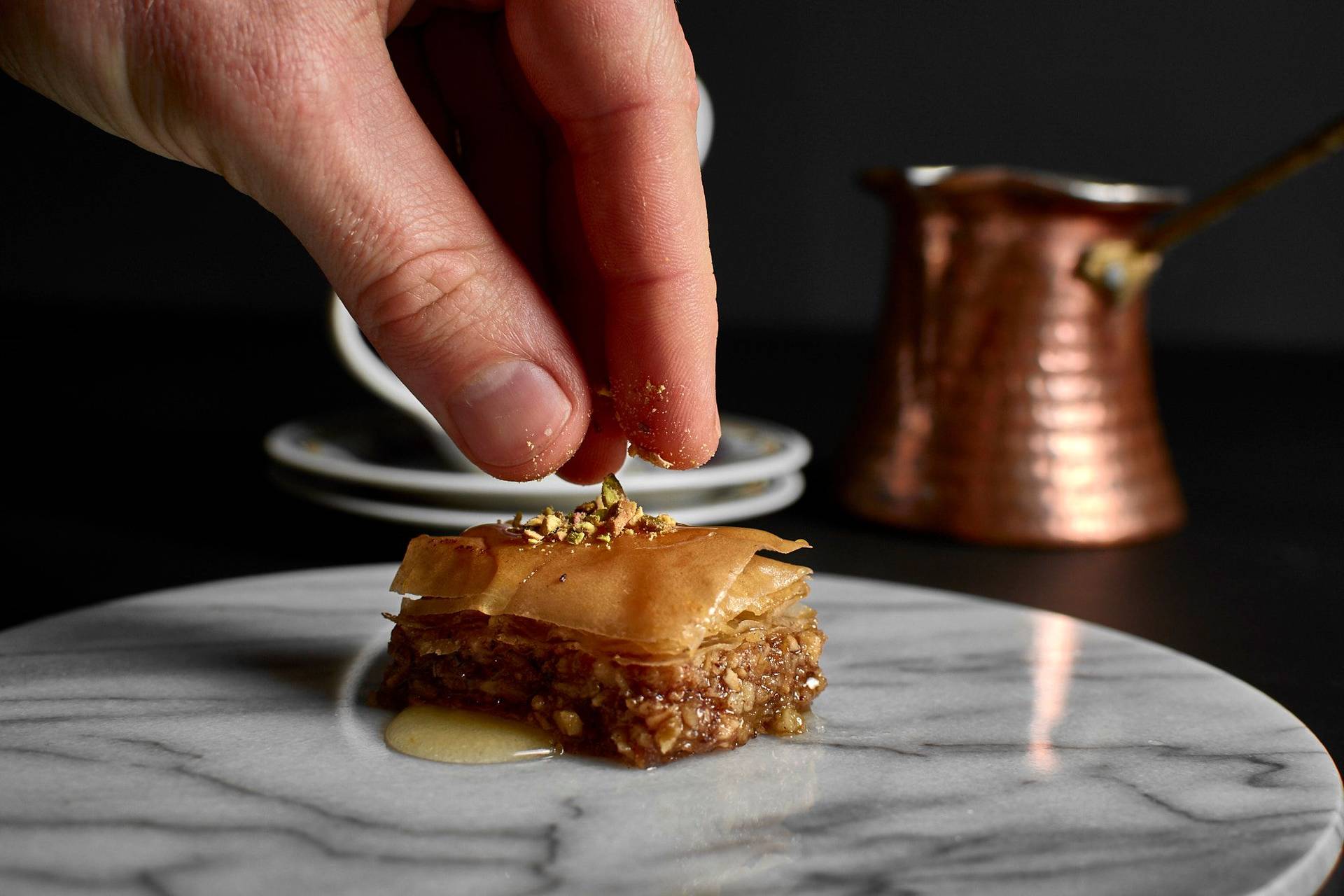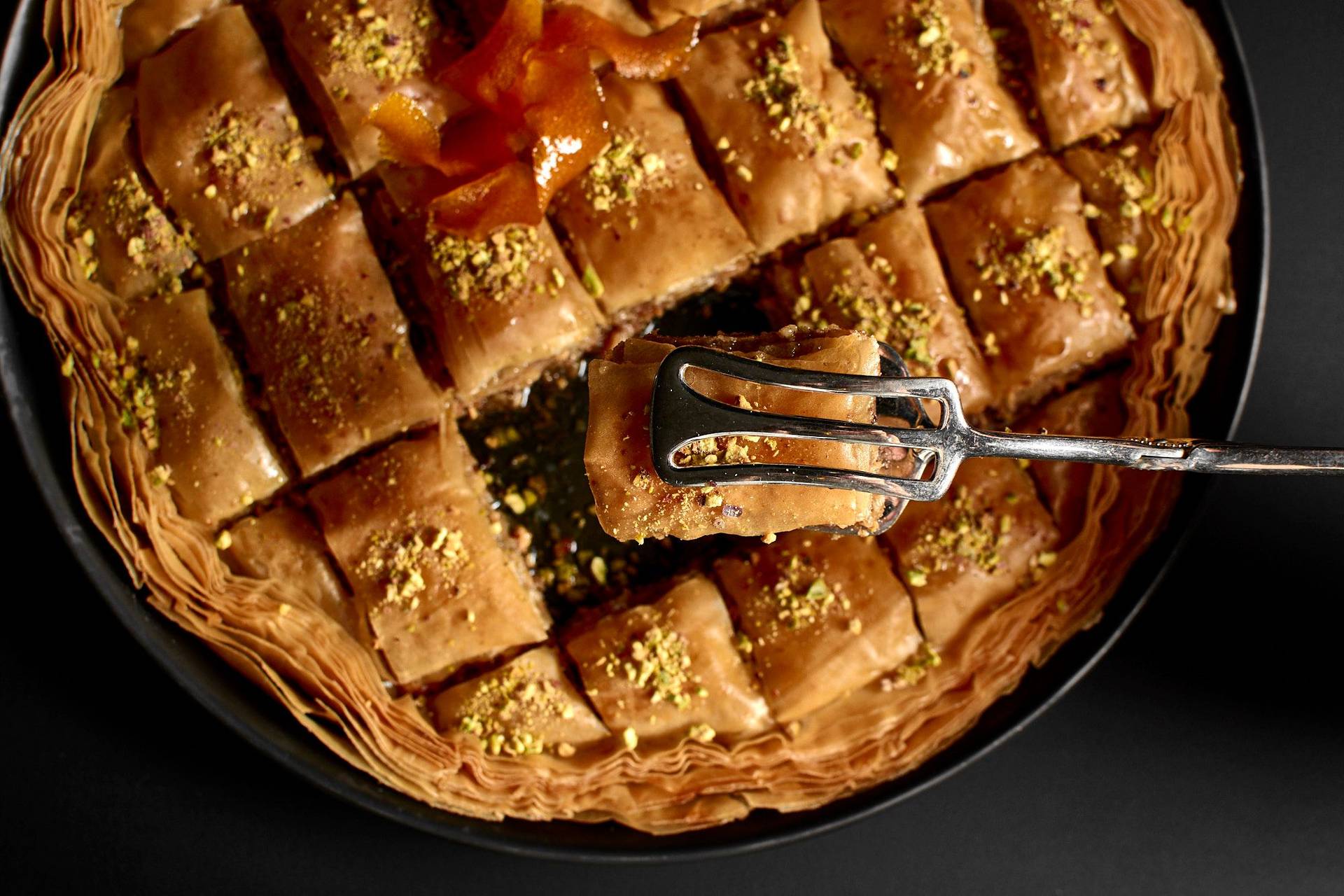 Newsletter
Can't get enough?
Get some secret ingredients through our newsletter!